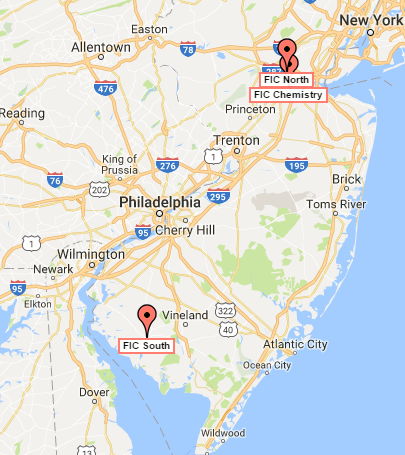 FIC @ RU Locations
The Food Innovation Center at Rutgers University is located statewide. The FIC network is spread over three main campuses: FIC South – Bridgeton, FIC North – Piscataway, and FIC Chemistry – New Brunswick
Our FIC South and FIC North locations each offer a range of services to support products from idea to market including: concept and product development, scale up and product manufacturing, business/technical mentoring, and training and specialized services. Both FIC South and FIC North are FDA & USDA certified and inspected facilities and meet the regulatory standards of local, state and federal agencies. The locations offer:
R&D, Product Development and Commercialization Capabilities
Daily Short Term or Long-Term Leases
Experienced Technical and Business Team with Over 400 Years of Industry Experience
World Class USDA & FDA Inspected facilities
Our third location, FIC Chemistry, offers a wide variety of analytical chemistry and mass spectrometry services that are commonly needed in the consumer-packaged goods industry.
For more information including a description, photos of the facility, list of equipment available and contact information, click on the link below: