Main Content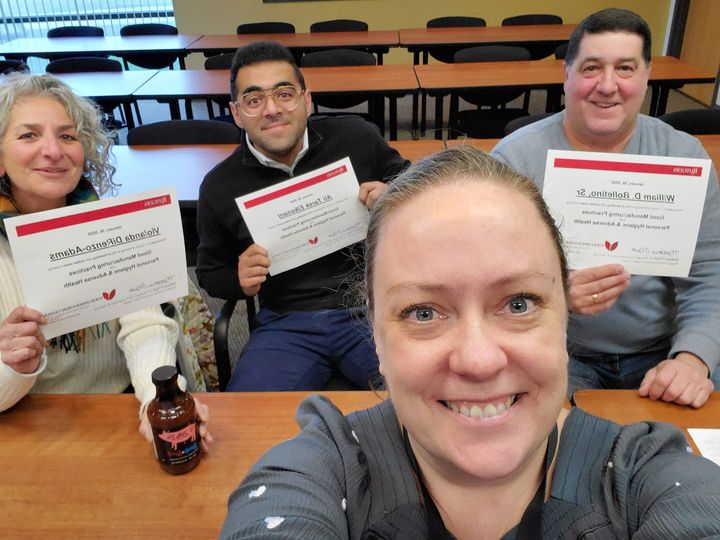 Food Safety Training
Proactive food industry employers are ensuring that each of their employees are regularly trained in food safety, and both customers (retailers and foodservice operators) and the government (at the federal, state and local government level) are requiring that this type of training occur on a regular basis.
The Food Innovation Center at Rutgers University is now offering a diverse array of food safety training and specialized services to meet the needs of the food industry, and we are happy to discuss how these can be successfully applied to your company. 
---
FOR AN UP TO DATE LIST OF OUR OFFERINGS, please click here.
---
Food Safety Consulting
Don't know where to start with your 3rd party audits or with your food safety programs? We can help!
Our staff are industry veterans with decades of food manufacturing experience. We can work with you to personalize the consulting services for exactly what they need
Our services available include:
Consulting FSMA gap audits for Preventive Controls for Human Foods (PCQI); Foreign Supplier Verification Program (FSVP);
Assisting with the creation of Food Safety Plans for any FDA regulated facility;
Assisting with the creation of HACCP Plans;
Conducting Facility gap audits for startups or to prep for 3rd party audits, and Good Manufacturing Practices (GMPs); and
Assisting importers with meeting U.S. requirements with food training, audit readiness, food safety plans, facilities and sanitation programs
And – all of this can be done either in person or virtually!
For more information, contact Mellonie O'Neill at 856-391-7607 or email mo495@njaes.rutgers.edu
Interested in Food Safety News? Check out our Food Safety News page.