Main Content
| | | |
| --- | --- | --- |
| Date | Register Here | Location |
| TBD | | |
Course Overview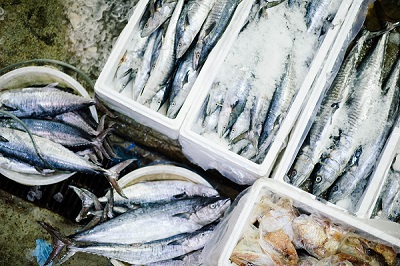 This 20-hour class given over 2½ days covers information needed for writing a Seafood Hazard Analysis Critical Control Point (HACCP) plan or to do the annual re-assessment of your preexisting HACCP plans. Information for conducting a Hazard Analysis will be discussed, with recommendations for determining Critical Control Points, choosing Critical Limits, set up of Monitoring programs and how to implement Corrective Actions when Deviations occur. Documenting for all aspects of the HACCP program, Monitoring prerequisite activities, and required Records Review procedures will be covered in this course. This class is specific for Seafood products & food with fish or seafood components. The class will run 8:30am – 5:00pm (T&W) 8:30am-12:30pm (Th).
The Nuts & Bolts of the Course
Interactive exercise sessions provide immediate utilization of lecture materials as participants work through a model HACCP plan. Group discussions in the course allow for exchange of "best practices" advice on successful implementation and maintenance of HACCP programs during everyday production.
An exam at the end of the course offers an evaluation of how well participants understand the material. *Passing the test is required for earning a certificate. Participants receive a Seafood HACCP textbook, Seafood Hazards guide and handouts with forms and examples for producing their company-specific HACCP plans.
Participants who attend all 20 hours of the workshop will receive a Certificate of Attendance from Rutgers University. *Those passing the exam and paying $50 to the Association of Food and Drug Officials will receive a Certificate, to satisfy specific FDA Seafood HACCP requirements.

CLASS WILL BE TAUGHT IN ENGLISH.

*Note: If your company is producing USDA products or FDA-non-Seafood products you should attend one of our other HACCP certificate classes; this one is specifically for fish or fishery products.
Registration
Cost of $495 per person includes 2 textbooks, printed forms, hand-outs of supporting materials. Although necessary materials are presented online, early registration is encouraged as course materials are shipped.

Agenda
Day 1 – 8 hrs (8:30AM-12:00, lunch, 12:30-5:00PM)

Introduction & Objectives
Overview: Food Safety & HACCP Principles Chapter 1
Prerequisites to HACCP Chapter 2
Preliminary Steps to HACCP Chapter 3
Seafood Safety Hazards Chapter 4
Hazard Analysis Chapter 5
Determine Critical Control Points Chapter 6
Interactive session: Conducting Hazard Analysis
Interactive discussion
Question & Answer Opportunity

Day 2 – 8 hrs (8:30AM-12:00, lunch, 12:30-5:00PM)

Establish Critical Limits Chapter 7
Critical Control Point Monitoring Chapter 8
Corrective Actions Chapter 9
Establish Verification Procedures Chapter 10
Record keeping Procedures Chapter 11
Break-out session: Developing HACCP Plans
Group presentation, discussion
Sources of Information for HACCP Plans Chapter 13
Question & Answer Opportunity

Day 3 – 4 hrs (8:30AM-12:30)

Seafood HACCP Regulations Chapter 12
Opportunity for questions/discussion of specific HACCP concerns from companies represented in class
Workshop Overview/Summary
Exam
Discussion of Exam Correct Answers, Final Q&A
Discussion of non-Seafood ingredients/components & need for comprehensive "Risk-based Preventative Controls" under the Food Safety Modernization Act for any non-seafood components or products made in the same facility.
(AFDO / SHA Certificates mailed in a few weeks)
Additional Services
Rutgers is able to offer many food safety courses on-site at food processor locations, using a flat-rate fee structure that is financially advantageous for training groups of individuals. Please contact Donna Schaffner at dfschaff@njaes.rutgers.edu or Mellonie O'Neill at mo495@njaes.rutgers.edu for further information regarding client-site training.