Main Content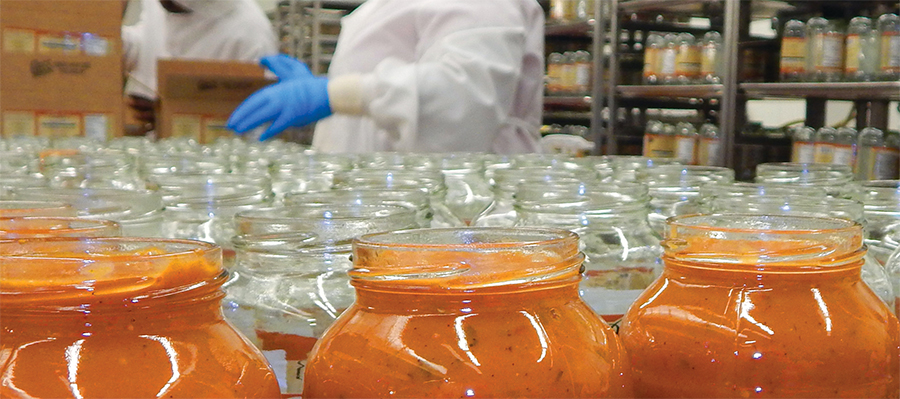 The Food Innovation Center at Rutgers University guides clients in starting and growing successful businesses. We work with early stage entrepreneurs as well as established companies seeking to expand their product lines or venture into new categories or markets. Innovate services are customized by client needs, which can include concept ideation, effective business strategies, product development, preference evaluation, and food safety and regulatory services.
Business/Technical Mentoring
The Food Innovation Center at Rutgers University provides customized fee-based services to our clients under a Business and Technical Mentoring Agreement that ensures there is a good fit between client needs and FIC capabilities.
The FIC assesses a client's needs and proposes a scope of work related to specific deliverables within a designated period of time and budget.
Specific services under Business and Technical Mentoring include:
Business Ideation and Concept Development
The entire staff of FIC is here to assist you with your custom needs in order to establish and grow your food business. Think of us as a think tank and sounding board all rolled into one. With the decades of experience, we have spent in the food industry and with hundreds of contacts we have developed along the way, we can help you develop and refine your business idea and concept.

Some frequent topics for ideation include: product concept development (idea and description), product category development (establishing a category for a totally new idea), and product naming.
Marketing and Sales Strategy
The FIC will guide you to create a marketing plan for your business by researching and identifying consumer needs, defining and detecting market trends, and reviewing competitor analysis. This information will be utilized to develop a recommended target audience, product positioning and highlight points of difference.
Collaboration with our marketing experts will help you effectively reach more potential customers. Our team provides information by collecting, analyzing, and summarizing data and trends to assist you with developing a go to market strategy.
Product and Package Development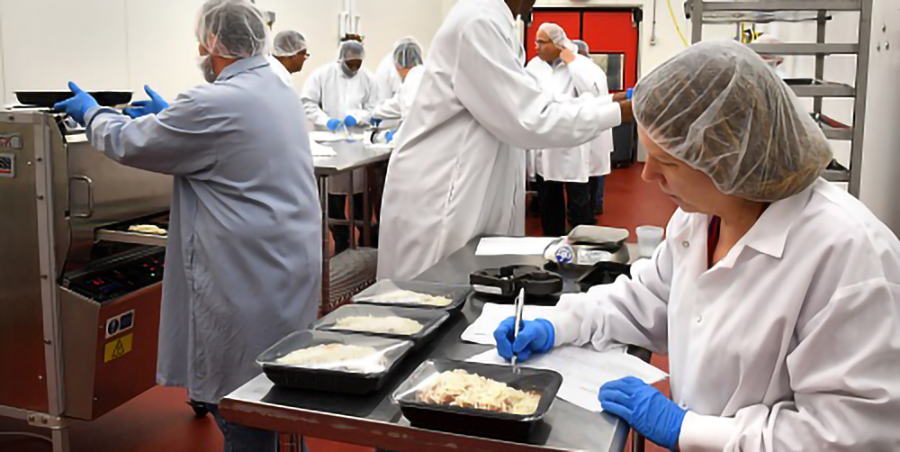 Converting the recipe or idea into a commercial food product
This program provides the basic steps needed to bring a food idea into commercial production. Each product development plan is customized to meet each client's needs. The process typically includes: review of concept with FIC team, review of the formula and process, basic analytical and bench top work to create an initial prototype with preliminary specifications, and documentation of the product specifications. After a viable product is determined and ready for commercialization, other phases can be added and may include packaging development, label copy development, preference validation with target consumers, assistance with commercial ingredient sourcing, and manufacturing assessment.
Product Optimization/Expansion
The service is applicable to an existing product which requires optimization of formulation and manufacturing or the development of line extensions. The program can be customized based on the goals of the project.
Label Development
Ingredient statements and Nutrition Facts panels can be developed for both prototypes and finished products using the Genesis R&D program.
Packaging Development
Guidance with packaging engineering, package performance testing, shelf life and environmental testing, package design and labeling.
Product Preparation & Handling Instructions
Development of language/pictorials for use by consumers or operators for all storage, handling and product preparation requirements and recommendations.
Scale Up & Commercialization
The scale up process takes a recipe or early prototype and turns it into a formulation that can be manufactured, typically in larger quantities. This phase usually requires the move from a community kitchen to a larger production venue, where the business can continue to grow.
We provide FDA and USDA certified facilities and guidance to make sure that the newly scaled product is able to be commercially produced and is ready for retail sale.
Preference Evaluation
On-site Preference Testing Features include:
Industry-leading SIMS 2000 software for evaluating preference test results
Fully equipped research & development kitchen
Conference room equipped with audio and video recording technologies
Focus group viewing room featuring a one-way mirror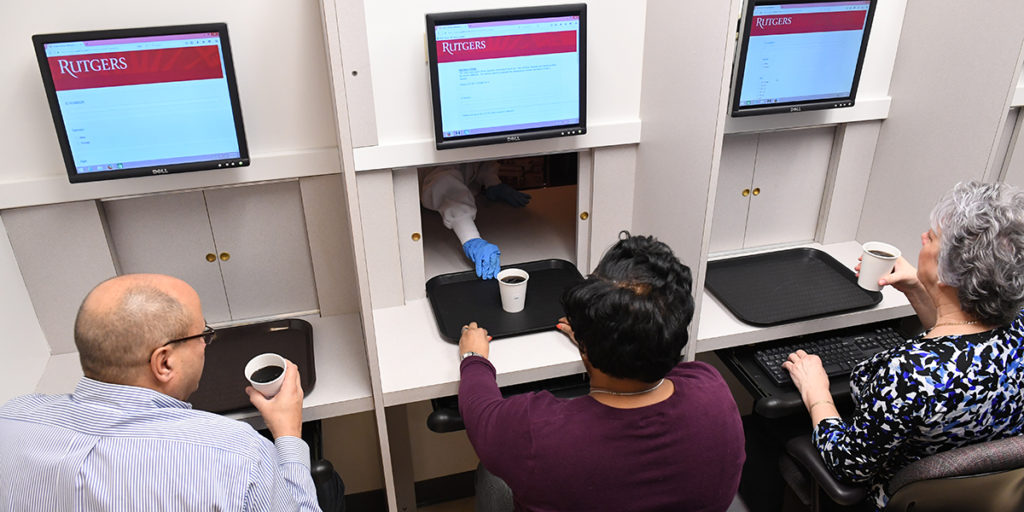 What Our Preference Evaluation Program Offers
We offer both on-site and off-site Preference Testing services. We have the capability to target consumers locally, regionally and nationally. Rutgers University is the most ethnically diverse institution in America. Working across our campuses in Newark, New Brunswick/ Piscataway and Camden and throughout NJ communities we are able to provide access to a wide range of consumers, representing various demographic and psychographic backgrounds. Our capabilities extend beyond the state for those projects requiring a national or regional analysis, through collaborations with other State University Preference Programs located across the country.
Preference Testing Services
Consumer Testing:
Products Guidance – New formulations, ingredient changes
Competitive Analysis
Product Acceptance data for Sales presentations
Preference Shelf Life Testing
Hedonic and Difference testing
Testing with Children
Gluten Free Panels
Additional Market Research Services:
Focus Groups
Home Use/Central Location Testing
Quantitative surveys
Preference Enhanced Testing – Combines quantitative preference research with qualitative interviews for richer consumer insights.
Quality Assurance and Mock Auditing
Regulatory Assistance
This program provides assistance with understanding the regulations and guidelines of the FDA, USDA and related agencies and how they might impact the labeling, manufacturing, and claims of a food or supplement product. Examples of processes and claims include: FSMA (Food Safety Modernization Act) HACCP Planning (Hazard Analysis Critical Control Point), Organic, Kosher, Halal, Sustainable, Allergens, Gluten Free, Trans Fat Free. For a selection of FIC classes and workshops, visit here.
Mock Auditing
The performance of a mock audit will assist established food companies courting new suppliers or customers who require a third-party audit and provide general performance measures. It will identify areas of improvement to meet food industry best practices.

Available At: Food Innovation Center – South & North locations.

Contact us: FIC@njaes.rutgers.edu
856-391-7601
Food Innovation Center – South
450 East Broad Street
Bridgeton, NJ 08302-2849