Main Content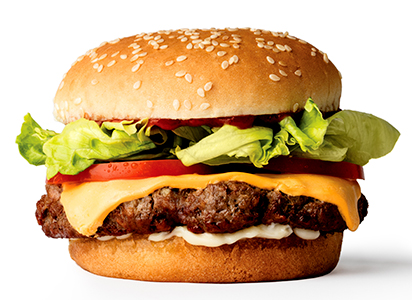 Not only did Impossible Burgers "get their start" at the Food Innovation Center at Rutgers (FIC), but we also continue to work with manufacturers on other plant-based meats, from shrimp to chicken and more. 
As the national and international landscape for meat analogs continues to grow, the Food Innovation Center at Rutgers continues to be an integral part of that growth.
The Food Innovation Center at Rutgers contributes to these companies' successes by assisting them through the manufacturing process. We provide a space in a highly customizable FDA and USDA inspected facility. This customization allows manufacturers to determine what their manufacturing and production processes should look like as they scale up.
Space for research and development, service around safety and sanitation, and customization of the process are integral to the Food Innovation Center's offerings.
From concept to regulatory, nutritional research and development, and rudimentary preference testing, the Food Innovation Center at Rutgers is here to assist you.
For more information on our services, click here.
Contact us: FIC@njaes.rutgers.edu
856-391-7601
Food Innovation Center – South
450 East Broad Street
Bridgeton, NJ 08302-2849