Updated May 27, 2020, 12:25 p.m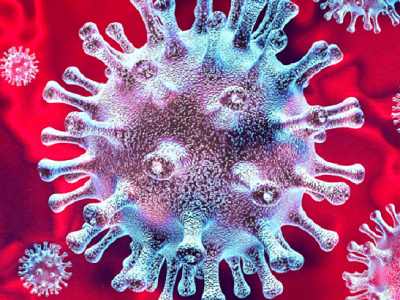 For Assistance or Questions
If you have specific questions around the response of food processing or food safety to COVID-19, please reach out to our experts:
Donald Schaffner, PhD
Extension Specialist in Food Science
Rutgers University – Food Science Department
Donna Schaffner
Associate Director: Food Safety, Quality Assurance & Training
Rutgers University – Food Innovation Center

Recent Articles
5/27/2020 When You Can be Around Others After You Had or Likely Had COVID-19
5/22/2020 Restaurants and Bars Decision Tool: Public Health Considerations for Reopening Restaurants and Bars During the COVID-19 Pandemic
5/21/2020 CDC Self-Checker: a guide to help you make decisions and seek appropriate healthcare
5/20/2020 Enforcement Guidance for Recording Cases of Coronavirus Disease 2019
5/19/2020 Disinfectants for Use Against SARS-CoV-2
5/18/2020 Meat and Poultry Processing Workers and Employers: Interim Guidance from CDC and the Occupational Safety and Health Administration (OSHA)
5-14-2020 Interim Guidance from CDC and Occupational Safety & Health Administration (OSHA): Manufacturing Workers & Employers
5/15/2020 DOJ Continues Food Safety Indictments
5/14/2020 CDC recommendation – When to wear gloves during COVID-19 pandemic
5/13/2020 Guidance on Preparing Workplaces for COVID-19
5/12/2020 F.D.A. Clears First Home Saliva Test for Coronavirus
5/11/2020 Food of Animal Origin do not carry COVID-19 when properly handled and cooked.
5/10/2020 CORONAVIRUS: USDA approves over $400 million in section 32 food purchases
5/7/2020 Why Trump's executive order to keep meat plants open is seen as 'risky'
5/6/2020 Parks and Recreational Facilities – Protect Yourself and Others from Covid-19
5/5/2020 What to Do if Your Pet Tests Positive for the Virus
5/4/2020 US FDA Shopping for Food During the COVID-19 Pandemic – Information for Consumers
View in PDF
Watch the Youtube video
5/1/2020 CDC Guidance for Reopening Guidance for Cleaning and Disinfecting Public Spaces, Workplaces, Businesses, Schools, and Homes
5/1/2020 Returning to the Workplace: Post-Pandemic Considerations
4/30/2020 U.S. fresh produce, milk disruptions & N.J. farm outlook
4/29/2020 Are Antibacterial Soaps More Effective Than Regular Soap?
4/28/2020 Practical steps for food businesses to check your readiness in this COVID
4/27/2020 Moving Product Online: Marketing to Homebound Consumers
4/24/2020 How the Coronavirus is Affecting Food Processing
4/24/2020 What Food and Grocery Pick-up and Delivery Drivers Need to Know about COVID-19
4/24/2020 Steam Clean Checks Out for N95 Sterilization
4/23/2020 FDA Issues Temporary Policy for Certain Requirements under the Accredited Third-Party Certification Program During COVID-19 Public Health Emergency
4/23/2020 For respirators required as PPE for the job: NOT applicable to voluntary wearing of cloth masks to slow the spread of COVID-19
4/22/2020 COVID-19 and Wholesale Grower Questions
4/21/2020 What Mail and Parcel Delivery Drivers Need to Know about COVID-19
4/20/2020 CDC: What Airport Retail or Food Service Workers Need to Know about COVID-19
4/17/2020 USDA Allows Larger Container Sizes in School Meals for Milk, Other Foods & Beverages
4/17/2020 OSHA Guidance to Area Offices and compliance safety and health officers (CSHOs) for handling COVID-19-related complaints, referrals, and severe illness reports
4/17/2020 CDC New Guidelines on Exposed Workers in Critical Infrastructure
4/16/2020 CDC-Water and COVID-19
4-16-2020 Facts from CDC — Disinfecting Your Building or Facility
4/15/2020 Large Meat Processor Closes Down Due to COVID-19
4/14/2020 NJBiz: Rutgers Food Innovation Center offers virtual food safety training
4/14/2020 CDC – COVID-19 in animals (non-human)
4/13/2020 Fighting COVID-19: Flattening the curve in your food facility
4/2/2020 Is It Safe to Order Food Delivery or Takeout?
3/31/2020 What's Closed, Open?
3/30/2020 Managing Coronavirus in the Food Industry
3/30/2020 EPA List – Products with Emerging Viral Pathogens AND Human Coronavirus claims for use against SARS-CoV-2
3/30/2020 FDA Safely Distributing Unused Human Food for Animal Use
3/30/2020 CARES Act May Offer Some Relief to Specialty Food Industry
3/27/2020 FDA Postpones Foreign and Routine Inspections
3/27/2020 EAS Consulting Group COVID-19 Recommendations and Policy Changes
3/24/2020 Most Manufacturers Expect Disruption
3/23/2020 Take A Deep Breath: Making Risk-Based Decisions In The Coronavirus Era
3/23/2020 John Hopkins Medicine & Texas Tech: COVID-19 Survival on Surfaces
3/23/2020 Lost Sense of Smell May Be Peculiar Clue to Coronavirus Infection
3/21/2020 Food Industry Q & A (from FIC Food Safety SME) regarding COVID-19
3/20/2020 FDA Publishes Temporary COVID-19 Policy for FSMA Supplier Verification Onsite Audit Requirements (pdf)
3/18/2020 Do You Have a COVID-19 Response Plan in Place?
3/17/2020 Coronavirus in the workplace: What employers need to know
Rutgers Resources
New Jersey Agricultural Experiment Station Disasters & Emergencies
Rutgers Universitywide COVID-19 Information
Other University Resources
Cornell University Food Industry Resources
North Carolina State Extension for Retail Food Environment and Farms
---
General Information & Resources
CDC COVID-19 website (many resources: basic information about COVID-19, including how it spreads; situation updates; information for specific audiences: communities, schools, businesses, healthcare professions, health departments, travel, laboratories)
CDC (4/22) – Implementing Safety Practices for Critical Infrastructure Workers Who May Have Had Exposure to a Person with Suspected or Confirmed COVID-19
FDA COVID-19 website (continuously updated)
CDC Use of Protective Face Coverings to Reduce Spread of COVID-19
LSU NCBRT/ACE has created a 6-minute video, "CDC Sequence for Donning and Doffing PPE," that walks viewers step-by-step through the guidelines prescribed by the CDC for donning and doffing a gown, mask/respirator, face shield, and gloves.
Viewers may watch the video directly on YouTube or complete the Request Form below to receive a downloadable copy of the video to share in your organization.

YouTube video link: https://www.youtube.com/watch?v=1xy00pLT9M4&feature=youtu.be

Downloadable video Request Form link: https://ncbrt.formstack.com/forms/covid19_cdc_ppe_video

You may also find all COVID-19 related training material at: https://www.ncbrt.lsu.edu/
State Department Travel Advisories
NJ COVID-19 Scenarios and Benefits Available for Workers
Getting Your Workplace Ready for COVID-19 (World Health Organization)
Interim Guidance for Businesses and Employers (CDC)
---
Resources and News for NJ Food Industry Employees and Businesses
5/26/2020 NJEDA Announces $50 Million Expansion of Grant Program for Businesses Impacted by COVID-19
NJEDA COVID-19 Economic Relief Package
An extensive compilation of NJ resources and guidelines by NJ Food Council

Department of Labor and Workforce Development

NJ Department of Labor and Workforce Development – Division of Unemployment Insurance

Food Industry Job Postings
State of NJ COVID-19 Jobs & Hiring Portal
NJDOL Benefits and the Coronavirus (COVID-19): What Employees Should Know
CDC Guidance for Conserving and Extending Filtering Facepiece Respirator Supply in Non-Healthcare (4/24)
Cloth Face Coverings for Retail Employees
COVID-19/Novel Coronavirus Information for New Jersey Businesses
SBA Coronavirus (COVID-19): Small Business Guidance & Loan Resources
Updated news for New Jersey Food Businesses
AIB Business Solutions for COVID-19: Checklists, Webinars, and more
COVID-19 Resources for the Food Industry (The Acheson Group)
Coronavirus: Fresh Produce Industry Resources (United Fresh Produce Association)
Coronavirus Resources (Food Marketing Institute), includes: Preparedness Checklist; Coronavirus and Pandemic Preparedness for the Food Industry (member only resource; includes recommendations for supporting consumers, associates, human resources, retail stores, distribution centers/transportation, product suppliers, and interacting with the media).
FDA COVID-19 website: Food Safety and the Coronavirus Disease 2019 (COVID-19)
FDA: Guidance for Industry: Temporary Policy Regarding Preventive Controls and FSVP Food Supplier Verification Onsite Audit Requirements During the COVID-19 Public Health Emergency
FDA Food and Cosmetics Information Center
FDA has added food-specific FAQs to its website (continuously updated site),
4/14/2020 Summer Fancy Food Show is Cancelled
4/17/2020 CDC What to Do When A Food Processor Employee Tests Positive for COVID-19
---
Other Resources
CDC Emerging Infectious Diseases (Journal): Detection of Novel Coronavirus by RT-PCR in Stool Specimen from Asymptomatic Child, China; discusses the ability to detect COVID-19
Association of Food and Drug Officials (AFDO) Coronavirus Website – Resources
Food Safety Magazine: Novel Coronavirus (2019-nCoV) and Food Safety: A Time for Facts, Not Panic
Food and Environmental Virology (Journal): Survival of Respiratory Viruses on Fresh Produce
For older articles on COVID-19 response, please see our archived articles on this topic.